한국어 스포츠 도박 사이트
스포츠 도박 사이트에 오신 것을 환영합니다
당신이 한국에서 스포츠 도박에 관심이있는 사람들을위한 사이트를 내기 가장 좋은 운동을 발견 할 수있을 것입니다.  나는 스포츠 토토에서 대안을 찾고있는 한국을 지원하기 위해이 웹 사이트를 만들었습니다. 이 웹 사이트는 한국어 고객에게 친절 국제 스포츠 도박 사이트에 대한 정보를 제공합니다.  또한, 나는 훨씬 더 도박, 뉴스, 국제 및 국내 스포츠에 대한 정보를 제공합니다
Welcome to Sports Betting Sites
I have created this website for the Korean speaking world as there was a seriously lack of information on the internet for sportsbooks that cater to the Korean market.  Frustrated at not being able to find a reliable sportsbook, I decided to make my own website to help other sports bettors like myself.  I have not limited this website with just korean websites but also have added other countries as well such as how to be an online bookie for my other visitors interested in how to be a bookie.
---
sports news

South Korea came from behind to win the Asian Games soccer gold medal against Japan, 2-1. It is the third straight gold medal for the country in the event. Also, its players earned an exemption from mandatory military service. 

Cho Young-wook scored the game-winning goal for the Koreans 11 minutes into the second half after Jeong Woo-yeong had equalized Kotaro Uchino's second-minute opening.

The victory guarantees all 22 members of the South Korean side immunity from their country's mandatory military duty, increasing their chances for extended careers in Europe's top leagues.

Read more ...

Qatar will allow fans to purchase beer during World Cup Games. Beer sales will be available three hours before the game and one hour after the final whistle. However, beer will not be available during the actual game. 

Budweiser has the exclusive rights to sell beer during the World Cup. It will serve beer within a ticketed section around the stadium. However, it will not be available in the concourse or stands. Qatar has strict rules on alcohol, and it has become a unique challenge for organizers. 

Aside from the stadium, Budweiser can sell beer in the FIFA fan zone from 6:30 PM to 1:00 AM during the World Cup tournament. According to the World Cup schedule change, the tournament starts on November 20. 

Read more ...

Latest Gambling News

Norway wants to introduce DNS blocking to ban offshore gambling platforms from offering their services to local customers. Lawmakers have discussed the measure for more than a decade. Thus, the pipe dream could turn into reality soon.

The minister of culture, Anette Trettebergstuen, supports the proposed measure. Also, she hopes to ban offshore betting sites from 2024. Previous ministers of culture rejected the proposal. However, Trettebergstuen believes it can make it difficult for offshore companies to reach local players. 

Norsk Tipping, Norway's gambling website, is supposed to be protected by blocking the DNS of offshore gambling sites. It has the monopoly of the market in the country. Also, lawmakers will introduce the new measure this fall. Once approved, it will be implemented on January 1, 2024. 

Read more ...

Casino and sports betting operator PENN completed its Barstool Sports acquisition. In exchange for $388 million, it acquired the remaining share in Barstool Sports. Also, it is the second phase of its acquisition of the brand. Initially, PENN acquired a 36 percent stake in Barstool Sports in February 2020.  

PENN CEO and president Jay Snowden said Barstool is a reputable sports media brand with a loyal audience. Thus, it provides the gambling company with a marketing funnel for new customer acquisition. Also, the company can use the brand for cross-selling opportunities across its interactive division. 

Snowden said theScore's reach could propel the brand and the parent company's integrated gaming and media business to new heights. According to casino reviews and news sites, PENN would use its proprietary technology to enhance Barstool's product offering. 

Read more ...

Latest Gambling Reviews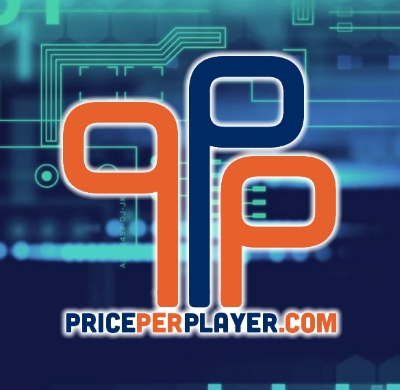 지난 몇 달 동안, 우리는 최고의 스포츠 베팅 소프트웨어를 제공하는 회사에 대한 몇 가지 조사를 받았습니다. 여러 igaming 소프트웨어 회사를 검토 한 후, 우리는 sports betting software (이제 최고의 스포츠 베팅 소프) 트웨어를 제공하는 회사를 발표 할 준비가되었습니다.


PricePerPlayer.com은 소프트웨어를 사용하는 bookies와 sportsbook 사이에 큰 평판을 얻고 있습니다. 그들은 고품질의 제품을 제공 할뿐만 아니라 탁월한 고객 서비스를 제공합니다. 실제로 응답 시간은 10 분에서 60 분 사이입니다.
또한 PricePerPlayer.com은 스포츠 도박 소프트웨어 업계에서 75 년 이상의 경력을 쌓은 경험이 풍부한 팀으로 이루어져 있습니다
Read more ...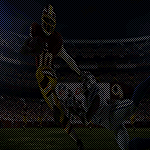 777igame는 번거 로움없이 국내 및 국제 스포츠에 베팅을 즐기고 한국 스포츠 내기위한 웹 사이트를 베팅 가장 인기있는 스포츠 중 하나입니다. 한국 스포츠 북은 년 이상 사업을하고있다 빠르게 아시아 내기위한 스포츠 도박 계층 구조의 상단에 상승했다.

777iGame의 클라이언트는 국내 및 축구, 야구, 농구, 배구, 세계의 모든 주요 스포츠 이벤트에 같은 세계 모든 주요 스포츠에 아주 좋은 스포츠 도박의 확률을 즐길 수.

그들은 고객 각각에 대해 완전한 개인 정보 보호 및 보안을 제공합니다. 입금 및 777igame 도박 계좌에서 돈을 인출하는 것은 매우 빠르고 쉽게 수행 할 수 있습니다.
Read more ...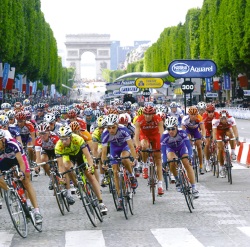 This year, the 2018 Tour de France marks the 105th year of this famous race.  Back in 2014, Vincenzo Nibali, last year's Tour de France winner, took stage 19 with a strong finish, but overall favorite Chris Froome still has a comfortable lead with just two stages remaining.
Froome's lead was cut from 3:10 to 2:38, with second place rider Nairo Quintana inching closer. There is still one mountain stage to go before the final leg – a relatively flat track ending in Paris.
It's been a decent week for the overall favorite, with the top American Tejay van Garderen pulling out, leaving behind his third place standing. Saturday's final mountain leg is shaping up to be Quintana's last chance to cut into Froome's lead.
케냐의 도박 관리자는 가장 최근의 노력으로 도박 비용을 35 %에서 15 %로 줄였습니다. 지난 토요일, 케냐 의회는 내기 세제 혜택에 대한 표결에 찬성표를 던졌다. 마침내 케냐 의회는 도박 세금 감면을 거부했다.

PPH 전문가가 지적한 바와 같이 현재의 관세율에 대한 우려로 인해 세금 감면 제안이 내려졌다. 이것은 일부 사람들이 현행 요금이 주거용 도박 사업 분야의 진전을 저해하고 있다고 믿는 근거 위에서 나온 것입니다.

이것은 1 년 전에 6 월에 법으로 통과 된 새로운 35 % 비용 비율을 줄이기위한 두 번째 노력입니다. 평가를 중단하려는 주된 노력은 국가 재정 계획위원회가 2018 년 6 월에 결정했습니다.